Why You Need Genuine Leather Backpacks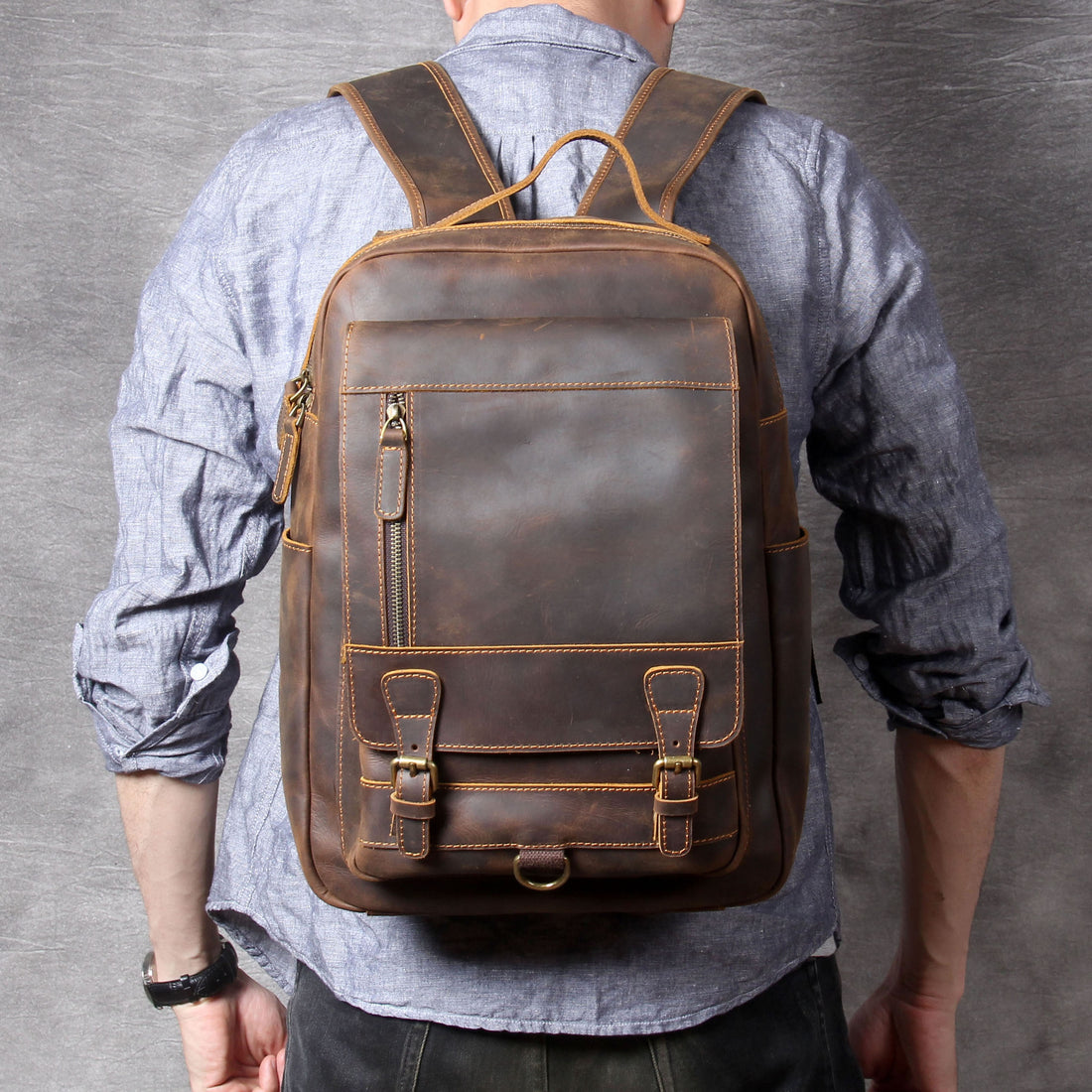 The distinct sense of elegance, class, and sophistication that these handbags provide is the primary reason for their widespread popularity.
So, if you're looking for a bag that's both fashionable and functional at the same time, a leather bag is a perfect choice as investing in a high-quality, genuine leather backpack can reap many benefits.
Durability
When it comes to leather, the best is always the best, especially when it's of the highest quality. Full-grain leather is the most durable and can last for many years if cared for properly. Using full-grain brown leather backpacks is a great way to protect yourself from the wear and tear that comes with carrying a lot of weight.
The leather is not stressed by the weight of the heavy material, so it lasts a long time. As a result, if you're looking to purchase a bag, leather is your best bet.
Comfort
Even if you're on vacation, you still want your leather backpack to be comfortable. The best leather backpacks are flexible and ventilated. Wide, well-padded, and adjustable shoulder straps are a good bet. If the breathable foam is cushioned, that's even better.
Eco Friendly
Vegetable-tanned full-grain leather is a natural material that is made without the use of any chemicals. High-quality leather bags are made from fabric that has been vegetable-tanned.
Vegetable-tanned leather bags are not only good for the environment, but they also have a lot of strength. This type of leather bag is eco-friendly because it is made from natural materials.
How to differentiate genuine leather backpacks from faux leather backpacks?
If you've never worked with brown leather backpacks before, it's understandable if you're stumped as to which style to choose. However, make sure you get something that you'll get a lot of use out of before you spend a lot of money on a high-quality leather day bag.
First, check the label.
While this is the most apparent way to tell if a piece of clothing is made of genuine leather, many people fail to notice this obvious fact. This means the product isn't made of real leather if the label includes the words "synthetic" or "polyester."
Feel the leather.
Depending on how you feel about the piece, you may be able to tell if the leather is genuine. The fake leather has a silky, plastic-like texture to it. You can tell the difference between genuine leather and synthetic leather by the graininess of the surface.
Faux leather, on the other hand, cannot be stretched, whereas real leather can. As a final point, real leather will feel warm, whereas fake leather will feel cold.
Analyze by smelling.
When compared to real leather, faux leather does not have that distinct oaky smell. To be sure you're smelling genuine leather, it's a good idea to sniff it first.
A vital tip to keep in mind when purchasing a leather backpack
It's important to keep your backpacks organized because they're primarily used as day bags. You'll want to look for a good leather backpack that has a few exterior pockets where you can keep small items like chargers and keys.
If possible, you'll also need a zipper in at least one of the interior compartments to conceal your most valuable belongings while traveling.