What's the best cotton canvas backpack for school?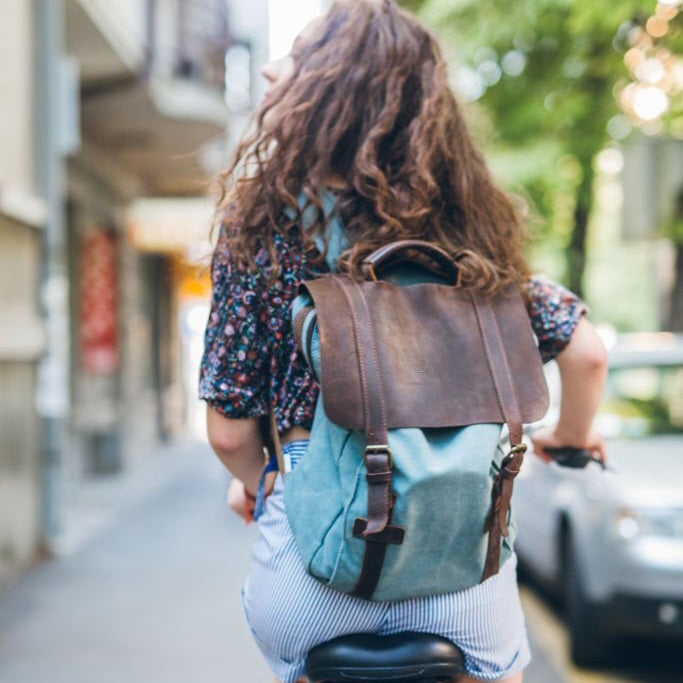 When it comes to finding the perfect backpack for school, there are a lot of factors to consider. But with so many different cotton canvas backpacks on the market, how do you know which one is right for you? In this blog post, we'll take a look at some of the best options available and discuss what to consider when making your purchase. So whether you're in search of a roomy backpack that can hold all your textbooks or a smaller option that's easy to carry around, read on for some helpful guidance.
There are a variety of school backpacks to choose from, each with its own advantages. For example, some backpacks have multiple compartments that can help to keep items organized, while others are designed to be lightweight and comfortable to wear. One type of backpack that has become popular in recent years is the roll top backpack. Roll top backpacks are stylish and well-suited for carrying heavy textbooks and other materials. Other backpack options include messenger bags, which can be worn across the body for added comfort, and laptop bags with laptop compartment, which typically have padded compartments for safe laptop transport. With so many different types of backpacks available, there is sure to be one that meets your needs.
A popular choice: cotton canvas backpacks
When it comes to choosing a backpack for school, there are many factors to consider. With so many different styles and premium materials on the market, it can be tough to know where to start. However, one material that is always a good choice for a school backpack is cotton canvas. Cotton canvas is durable and can withstand a lot of wear and tear, making it ideal for carrying textbooks and other heavy items with interior pockets. It is also machine-washable, so you don't have to worry about spills or stains. In terms of style, a cotton canvas backpack can come in any number of designs. Whether you're looking for a classic backpack or something more modern, you're sure to find a cotton backpack that suits your needs.
For many students, the backpack is an essential part of the school day. It's the perfect way to carry everything you need, from textbooks to notebooks to your lunch. But not all backpacks are created equal. If you're looking for a backpack that will last, cotton canvas is the way to go. Cotton canvas is a durable fabric that can stand up to wear and tear, and it's also machine-washable in case it gets dirty. Plus, cotton canvas backpacks come in a variety of styles and colors with pockets, so you're sure to find one that suits your needs. So if you're looking for a backpack that will help you get through the school year for daily commute, cotton canvas backpack is the way to shop.
Pros and cons of cotton canvas backpacks
Cotton canvas backpacks are a popular choice for students, hikers, and travelers alike. They are durable and stylish, and they can be easily personalized with embroidery or patches. Also they have zipper pockets and side pockets to carry water bottles, laptop compartment. However, there are also a few potential drawbacks to consider before purchasing a cotton canvas backpack. One is that they are not always as waterproof as synthetic fabrics such as waxed canvas backpacks, so they may not be the best choice for carrying electronics or other sensitive items in inclement weather. You may need to use soft damp cloth to clean every time. Additionally, cotton canvas backpacks sometimes can be more expensive than waxed canvas backpacks, so they may not be the most budget-friendly option. Ultimately, the decision of whether to purchase a cotton canvas backpack is a personal one. Consider your needs and preferences before making a final decision. You may look for review picture or review video about the cotton backpack on our product page.
Woosir: The best cotton canvas backpack for school
Woosir is one of the most popular backpack companies out there and for good reason. Their backpacks are made from durable cotton canvas and can withstand a lot of wear and tear. Plus, they have a lot of convenient features, like padded shoulder straps and multiple compartments. Best of all, Woosir backpacks are very affordable, making them a great option for budget-conscious students. Shop the best cotton backpack at Woosir with classic vibe and size variations with more payment options provided. If you're looking for a new backpack for school, be sure to check out Woosir's line of cotton canvas backpacks.