Top 5 Waxed Canvas Travel Backpacks for Men in 2022-2023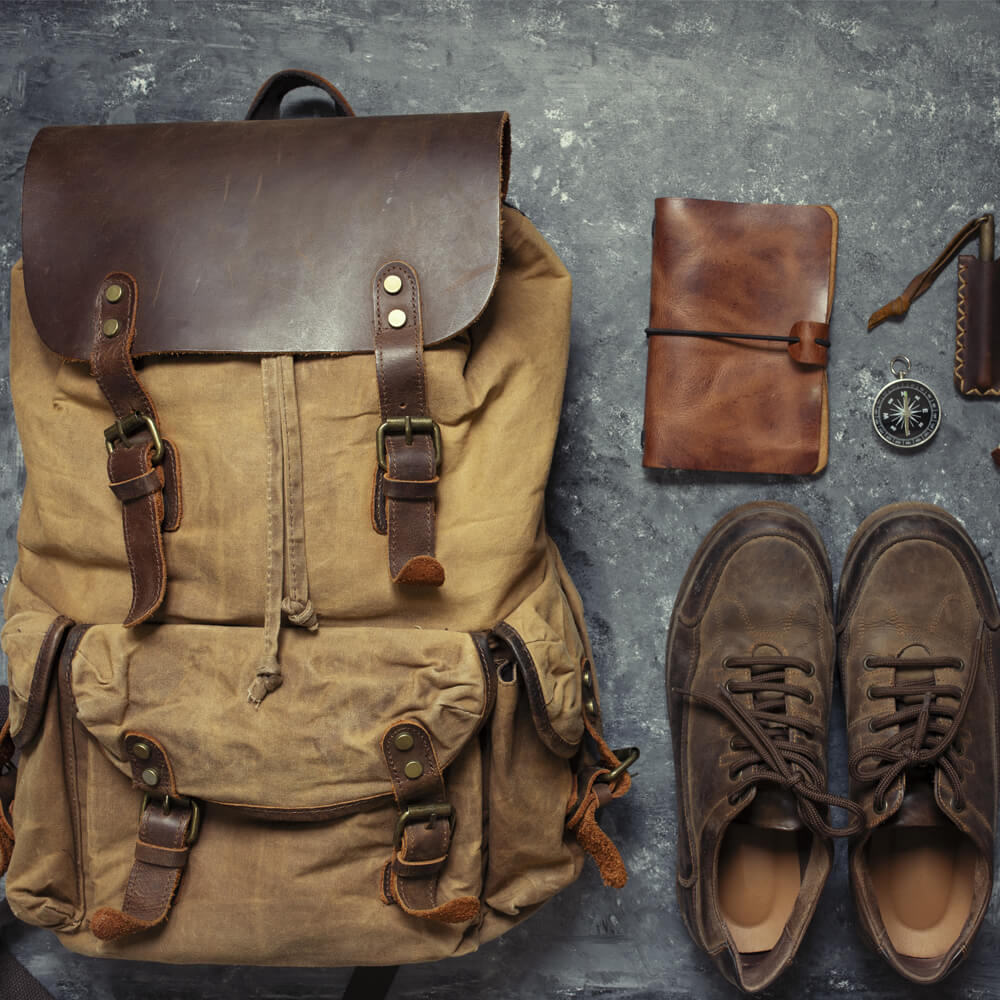 A trusty canvas travel backpack is a must-have accessory for the modern man on the go. A good travel bag will keep all of your belongings safe and organized while also looking stylish and sophisticated.
If you are in the market for a new travel bag, then you are in luck. We have compiled a list of the five best waxed canvas travel backpacks for men.
The Woosir backpack is made of high-quality materials, including waterproof canvas and oil wax cow leather. The backpack is good for any type of traveler, whether you are going on a business trip or a hiking adventure. The backpack features multiple compartments and pockets, making it easy to organize all of your belongings. In addition, the Woosir backpack is comfortable to wear, thanks to the adjustable shoulder straps.
Looking for a stylish and functional leather backpack? This backpack is the amazing option for you.
Woosir's Vintage Canvas Backpack is a stylish and affordable option for men who are looking for a reliable and stylish leather travel bag. The backpack is made of high-quality canvas and features several pockets, compartments, and a built-in rain cover, making it the perfect option for men looking for a versatile and stylish travel bag.
It is generous enough to store all your travel essentials, and its sophisticated design means it will never go out of style.
This backpack from Woosir is made of high-quality waxed canvas and genuine leather, making it both stylish and durable. The bag features two large zippered compartments for storing all your travel essentials and a front pocket with a built-in organizer for small items. The backpack also has comfortable straps and a top handle for easy carrying.
It has a large capacity that can carry your clothes, iPad, phone, and other items when you travel. You can use it as a carry-on bag or put it in the trunk of your car. The backpack is available in two colors: khaki and grey.
The backpack is made of water-resistant waxed canvas (waterproof canvas is stiff and can be wrinkled at first )and authentic cowhide.
(leather surfaces are prone to wrinkles, scratches, and scars that reflect the fashion of vintage and wildness),This canvas rucksack is stylish and retro appearance that will make a great backpack for travel.
It is a great backpack for casual life, and can be used for anytime during any season including school, work and college, hiking weekends getaway, occasional travel or camping trip, day-trip, and more.
High-density waxed canvas paired with the retro high-end cow leather makes this bag look more classy and stylish. The l
eather Flap with magnetic button closure can increase the belongings security. It's also extremely protective to secure with drawstrings for the main compartment.
The wide and soft shoulder straps ease the burden that the bag puts on you shoulders. They also assist in relieving the fatigue.
The backpack is a great choice to carry to the college, school for hiking, shopping, traveling, cycling, or dating.
Bottom Line
Any of the bags on our list will make an excellent choice. The right bag for you will ultimately depend on your personal needs and preferences. Consider what type of traveler you are and what features are most important to you in a travel bag. We hope our list has helped you narrow down your choices and find the best travel bag for your next adventure.