These Duffle Bags Are The Best In The Market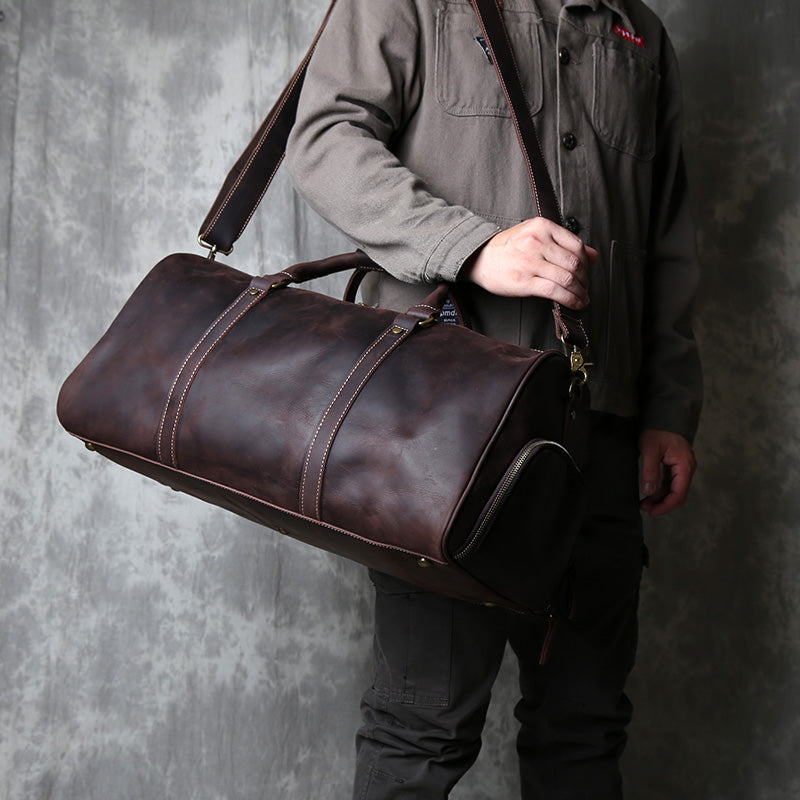 There are a few features missing from regular bags and backpacks that would greatly enhance and optimize their usefulness and this is where duffle bags come into play.
Many people believe the duffel bag to be the same thing as a gym bag. However, it is important to understand that duffel bags are more versatile than gym bags when it comes to storing bulkier items, despite their similar shape.
The structure of the two bags is the most important factor in determining which one is better.
When it comes to the bottom, most gym bags have a hard, flat bottom, but they can also have a flat, rectangular bottom. In contrast, the structure of a duffel bag is open. As far as bulky items are concerned, the two differ in their design because of their lack of rigidity.
Storage
If you can't find something in your bag, worry not! If you were to use a tactical duffle bag, you'd probably never run into this issue. There are more storage compartments in these big duffle bags than you'd expect to find in regular backpacks.
Furthermore, we're not just referring to more pockets; we're referring to pockets within pockets. Depending on the primary use of the tactical bag, a variety of models are available with a variety of compartments.
Reliable
Military duffle bags are built to withstand the rigours of duty in the field. The Woosir Genuine Leather Weekender Travel Duffel Luggage Bag 24 inch is an excellent example. A sturdy and versatile backpack like this is perfect for all sorts of rough and tough situations.
Large storage areas and a padded suspension system make this duffle bag adaptable to a wide range of uses, all while adding strength and durability.
Bags designed for military use tend to be less expensive, more efficient, and more convenient to carry than those designed for civilian use. The best bug-out bags and backpacks are those that have the most features, are easy to use, and are long-lasting.
Fashionable
With all the fashionable modern-day accessories, you don't want to look like you're carrying a boring duffel bag. Taking one look at our sophisticated leather bags online will show you that duffle bags can be both stylish and elegant without sacrificing any of the above-mentioned advantages!
To ensure that you can always roam or travel in style while also making sure you pack everything you might need, our handcrafted duffle bags are here to help.
You will never go out of style as long as you keep the bag on your shoulder.
Top-Notch Duffel Bags
Duffel bags can be made of leather or canvas, depending on the material. A canvas duffel bag is an excellent option if you're trying to strike a balance between price and quality. It's as tough and long-lasting as you'd expect for the price you're paying.
Full-grain leather-made duffel bags, on the other hand, are the ideal choice if you want a duffel that will withstand years of use. It's the strongest and most long-lasting option available and a worthwhile purchase.