The Ultimate Guide to Choosing the Perfect Hiking Backpack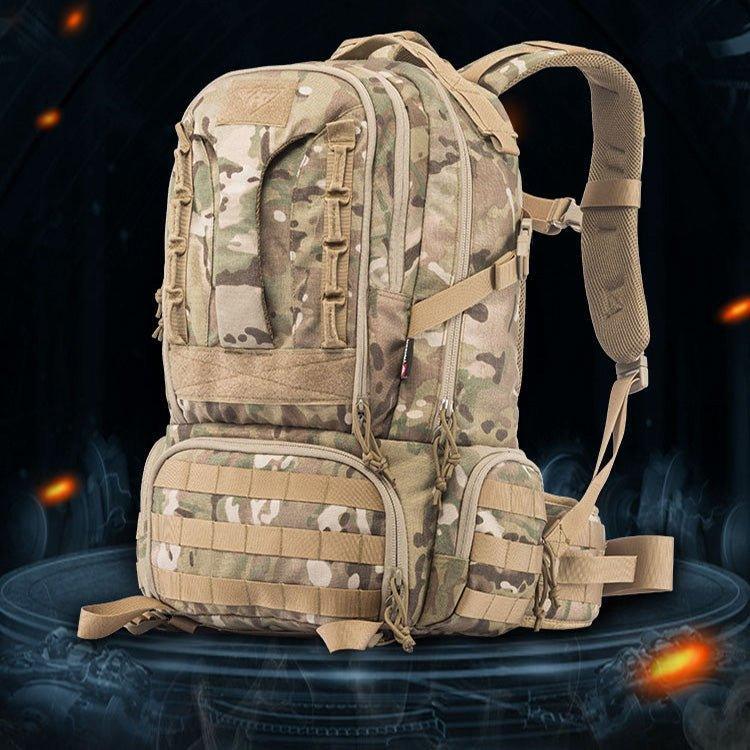 Welcome to the Ultimate Guide to Choosing the Perfect Hiking Backpack! If you're an avid hiker or planning your first hiking adventure, a reliable and well-fitted backpack is an essential companion. But with so many options available, finding the right one can be overwhelming. Fear not! This guide will walk you through everything you need to know to select the ideal hiking backpack that suits your needs and preferences.
Understanding Your Needs
Before diving into the world of backpacks, it's crucial to understand your unique hiking needs. Consider the type of hikes you undertake, the duration of your trips, and the gear you'll be carrying. This self-assessment will serve as a valuable starting point.
Backpack Size and Capacity
Hiking backpacks come in various sizes and capacities. Understanding the sizing measurements and capacity ratings will help you find a backpack that fits your needs perfectly. Daypacks are suitable for short hikes, while overnight and multi-day backpacks are designed for longer excursions and heavier gear.
Backpack Types
Different types of hiking backpacks cater to various adventure styles. Daypacks are compact and lightweight, perfect for short hikes. Overnight backpacks are slightly larger, accommodating gear for short overnight trips. Multi-day backpacks offer ample space and support for extended adventures.
Backpack Fit and Comfort
One of the most critical factors in choosing a hiking backpack is its fit and comfort. A well-fitted backpack will ensure weight distribution and prevent discomfort during hikes. Learn how to adjust straps and harnesses to achieve the perfect fit.
Material and Durability
Backpack materials vary, and each comes with its own set of pros and cons. Finding the right balance between weight and durability is essential to ensure your backpack lasts through multiple adventures.
Features and Compartments
A good hiking backpack offers multiple compartments and features to organize your gear efficiently. Look for water bottle pockets, hydration compatibility, compression straps, and gear loops to enhance your hiking experience. Weatherproofing features like rain covers are also beneficial.
Weight Distribution and Support
To avoid strain and discomfort, backpacks should distribute weight evenly. A backpack with a proper load distribution system and comfortable hip belts and shoulder straps is a must for longer hikes.
Ventilation and Breathability
Hiking can be a sweaty endeavor, so ventilation and breathability in a backpack are crucial. Look for backpacks with well-designed backpanels that allow air circulation.
Brands and Reviews
Explore popular hiking backpack brands and check customer reviews and ratings. Learning from the experiences of other hikers can help you make an informed decision.
Budget Considerations
Set a budget for your backpack purchase, but keep in mind that value often outweighs the cost. Invest in a high-quality backpack that meets your requirements and will stand the test of time.
Online Shopping Tips
If shopping online, use size charts and measurements provided by the retailer. Be aware of return policies and warranties in case the backpack doesn't meet your expectations.
Taking Care of Your Backpack
To prolong the lifespan of your hiking backpack, follow cleaning and maintenance tips. Properly store it when not in use to prevent damage.
Conclusion
Choosing the perfect hiking backpack is an exciting and essential step in enhancing your outdoor adventures. Consider your needs, fit, features, and budget to make an informed decision. With the right backpack on your shoulders, you'll be all set to conquer new trails and create unforgettable memories.