The guidance to find the best traveling backpack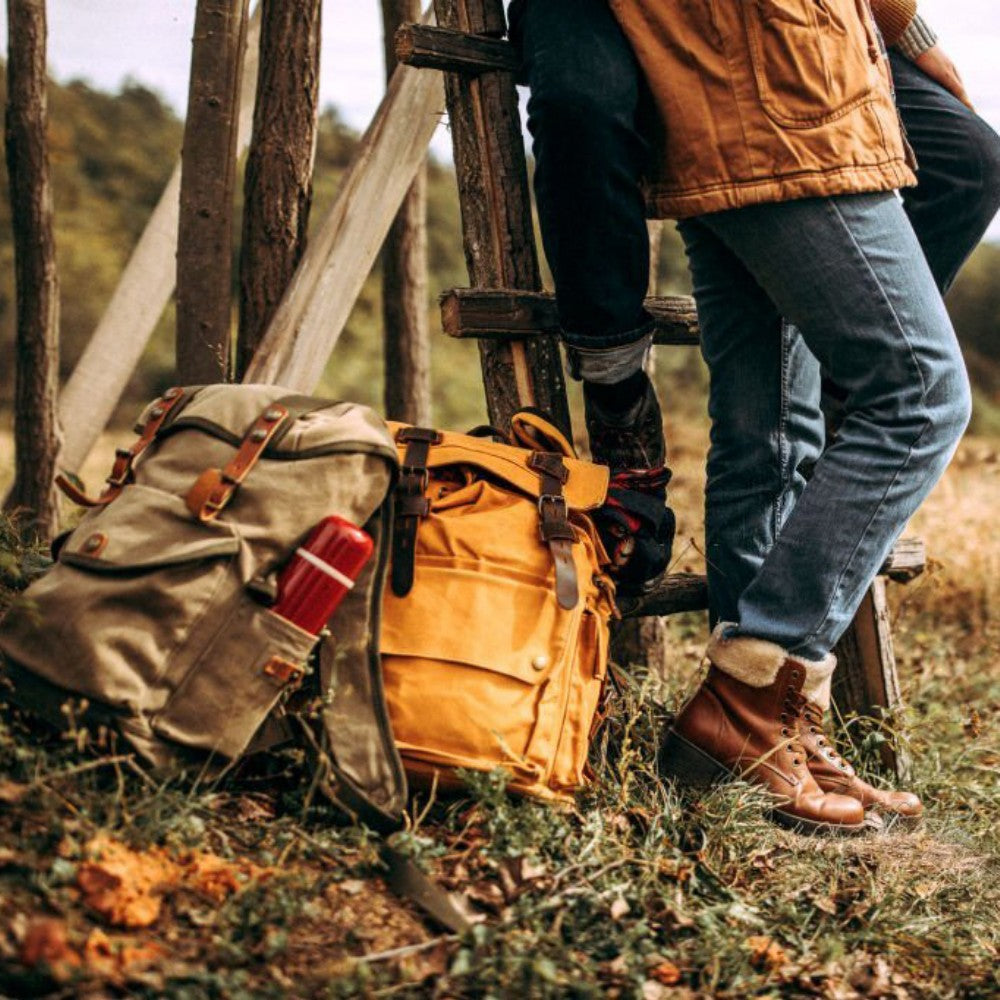 Whether you are traveling for leisure or for work, having the right backpack is essential. A good backpack will help make your journey easier and more comfortable. But with so many different types of backpacks on the market, it can be difficult to know which one is right for you. This guide provides information on how to choose the best backpack for traveling, based on your specific needs a peak design travel backpacks or hiking backpacks.
What to look for when buying a traveling backpack
When choosing a backpack for travel, it is important to consider both form and function. First, you will want to select a backpack that is the right size for your frame. The bag should sit comfortably on your back, with the straps distribute the weight evenly. You will also want to make sure that the backpack have enough compartment and pockets to store all of your essential items with adjustable straps and padded hip belt. However, you don't want the travel backpack to be too bulky or cumbersome, as this will make it difficult to carry on long journeys and weekend trip. In addition, you will want to choose a durable material that can withstand the rigors of travel. Finally, be sure to try on the backpack and has main compartment before making your purchase, as this will ensure a comfortable and enjoyable journey.
Woosir: The most recommended traveling backpack
When looking for a travel backpack, the most important thing is to find one that fits your body type. Woosir makes travel backpacks in a variety of sizes, so you can find one that's just right for you. They also have a handy size guide on their website. Once you've found the right size, the next thing to consider is what type of material you want your backpack to be made from. Woosir offers backpacks made from both waxed canvas and cotton canvas, so you can choose the option that best suits your needs. Cotton canvas is a lightweight and durable option, while waxed canvas is more water-resistant. Whichever material you choose, make sure it's sturdy enough to withstand extended use. Woosir's travel backpacks are all made from high-quality materials some of them are water resistant, so you can rest assured that your belongings will be safe and sound no matter where your travels take you.
How to adjust the backpack to fit your body
Woosir backpacks are adjustable to fit a variety of body sizes, so you can find the perfect fit for your individual frame than other bags. Here are some tips for adjusting your Woosir backpack:
-First, loosen the backpack straps and hip belt.
-Next, adjust the torso length by sliding the backpack straps up or down. The backpack straps should sit in the middle of your shoulder blades. So a removable hip belt is very important.
-Finally, tighten the backpack straps and removable hip belt to secure the backpack in place. They are also with water bottle pockets, internal pockets and camera backpacks to fit travel pack features to carry on friendly.
By following these simple steps, you can ensure that your Woosir backpack fits comfortably and securely on your body. Whether you're hitting the trails or commuting to work, a properly fitting backpack will make all the difference in your overall comfort and enjoyment.
How to organize everything in your backpack
Woosir travel backpacks are some of the most popular backpacks on the market. And for good reason - they're stylish, comfortable, and perfect for carrying everything you need while on the go. But how do you organize everything in your Woosir backpack so that it's easy to find and use when you need it? Here are a few tips:
Use packing cubes to separate and organize your clothing. Woosir backpacks have a built-in laundry bag that's perfect for this purpose.

Keep your toiletries organized and easily accessible by using a toiletry bag. Woosir backpacks have a special compartment for this purpose.

Use small pouches or bags to keep your chargers, cables, and other small items from getting lost in the bottom of your backpack.

If you're traveling with a laptop, make sure to pack it in a laptop sleeve to protect it from bumps and scratches.

Keep your passport and other important documents safe by storing them in an internal zippered pocket.
By following these simple tips, you can easily keep everything organized in your Woosir backpack so that you're always prepared for anything when you travel.
Tips for traveling with a backpack
Traveling with a backpack can be a great way to see the world while keeping your belongings close at hand. However, there are a few things to keep in mind when packing your bag. Pack smartly and keep your heavier items close to your body. This will help to distribute the weight more evenly and make your backpack easier to carry. Also, don't forget to take into account the climate of your destination when packing your bag. Wearing layers is always a good idea, but you'll also want to pack items like sunscreen and insect repellent if you're headed someplace warm. By following these tips, you can make sure that your next trip is a backpack-ing success!