The Best Waxed Canvas Backpacks in 2023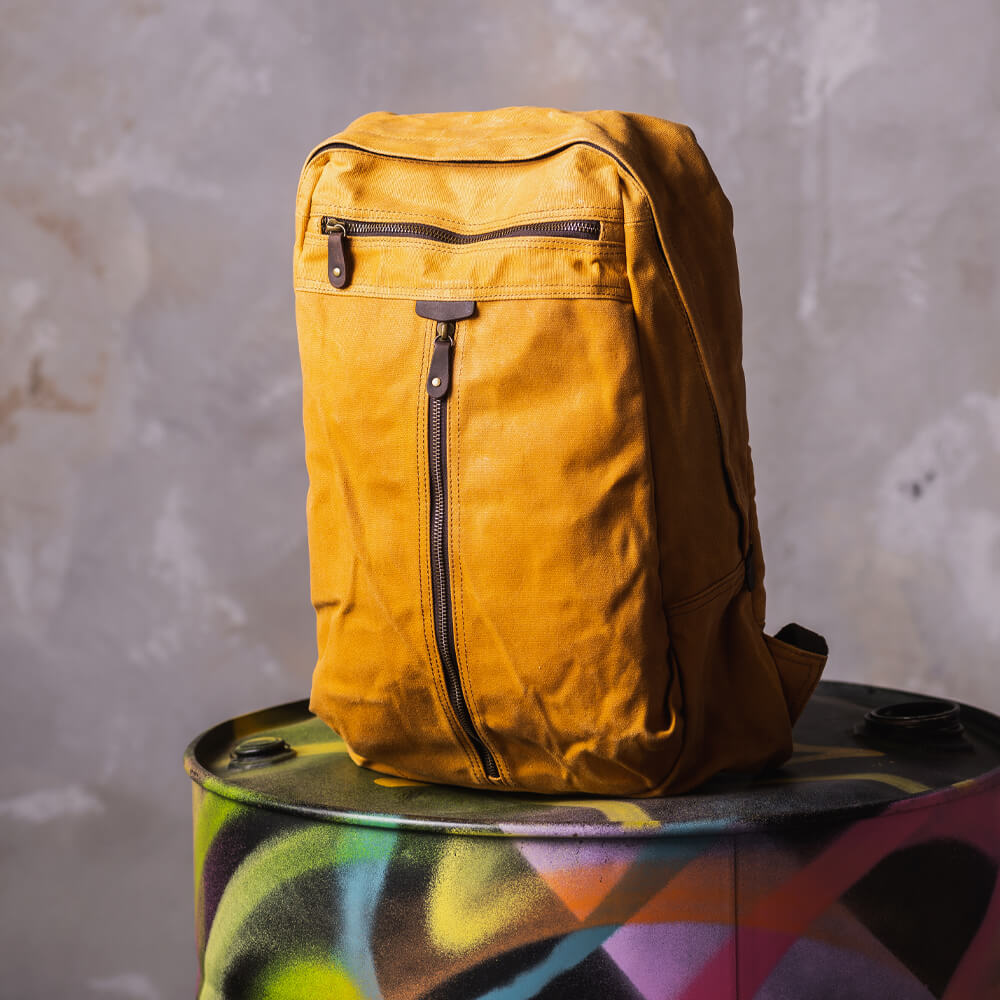 As the world becomes more and more digital, there is a renewed appreciation for physical objects and experiences. We are beginning to see the value in slowing down and taking time to enjoy the simple things in life. That's why waxed canvas backpacks are becoming so popular.
They offer an old-fashioned experience that can't be found with modern backpacks. Waxed canvas is a natural material that is durable and weather-resistant. It will age gracefully over time and develop a unique patina.
A waxed canvas backpack is a great choice for anyone who wants a stylish and practical backpack that will last for years to come. Here are the 10 best-waxed canvas backpacks in 2023:
The Woosir Waterproof Waxed Canvas Leather College Backpack is good for those who want a backpack that looks great and is built to last. The backpack is made from waxed canvas and leather, which gives it a vintage look. The backpack also has a number of pockets and compartments, which makes it superior for storing all of your belongings. The backpack is also comfortable to wear, thanks to the padded shoulder straps.
It's good for carrying your laptop, books, and other belongings when you're on the go. You can also use it as a travel backpack or a daypack.
This backpack is made of high-quality waterproof waxed canvas and features a stylish and timeless design. It is amazing for everyday use or for travel and adventure. The backpack has a large main compartment with a laptop sleeve, two front pockets, and two side pockets. It is comfortable to wear and comes with a warranty.
You don't have to worry about the rain or spills anymore with this backpack. The Woosir Waterproof Waxed Canvas Laptop Backpack will protect your belongings while still looking good.
If you are looking for a stylish backpack that will make you stand out from the rest, then the Woosir Vintage Waxed Canvas Leather School Bag is the great choice for you. Made from high-quality materials, this backpack is built to last and will keep your belongings safe and secure.
The main compartment is large enough to fit a 15.6-inch laptop, making it superb for students or professionals who need to carry their computers with them. The front pocket is ideal for storing smaller items, and the bag also comes with a padded shoulder strap for added comfort.
The Woosir Waxed Waterproof Canvas Backpack is a good choice for those who need a backpack that can withstand the elements. This backpack features a waxed canvas exterior that is water-resistant and durable. The interior of the backpack is lined with a waterproof material, making it best for storing electronics or other items that need to be protected from the elements.
Conclusion
All of these backpacks are great choices for anyone who wants a stylish and practical backpack. If you are looking for a backpack that will last for years to come, then the waxed canvas is the perfect material for you. These backpacks offer a vintage look and feel that can't be found with modern backpacks. So, if you're searching for a unique and attractive backpack, then one of these waxed canvas backpacks is ideal for you.