Review on excellent quality Yoga Bags and Yoga Mat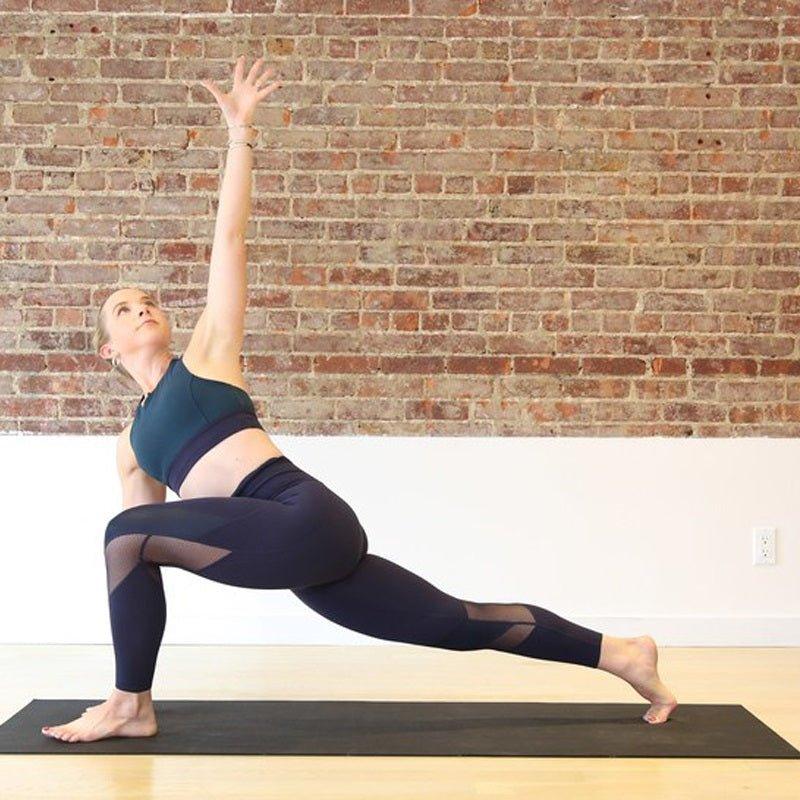 Yoga is defined as neutralization of the vortices of feeling according to ancient sage Patanjali. Literally, meaning of Yoga is "union", it can be explained with different levels such as philosophically, religiously, emotionally, and allowing one to endure in all circumstances complete in himself. yoga helps in controlling an individual's mind, body and soul. It conveys together physical and mental disciplines to attain a peaceful body and mind. It helps manage stress and anxiety and keeps you relaxing. It also helps in increasing flexibility, muscle strength and body tone. It improves respiration, energy, and vitality. Practicing yoga might seem like just stretching, but it can do much more for your body from the way you feel, look and move. Generally, there are many different thoughts of the school of yoga are existing in all over the world but most sessions typically comprise breathing exercises, meditation, and assuming postures that stretch and flex various muscle groups. In the Western, most of people think about yoga as hatha yoga but in fact, yoga is mainly a spiritual discipline and it has many categories. Here some of the most important are bhakti yoga, karma yoga, gyana yoga, and, raja yoga.
Yoga basic picture [1]
Benefits of Yoga
Keeping a regular yoga exercise can provide you with many physical and mental health advantages. The purpose of yoga is to change on your body's natural tendency toward health and self-healing. Also, to build strength, awareness, and harmony in both the mind and body. Now we mention main physical benefits which can obtain by relaxation techniques incorporated in yoga like as lower blood pressure and reduce insomnia, lower back pain, headaches, carpal tunnel syndrome, and arthritis. There are some other physical advantages of yoga: weight reduction, cardio and circulatory health, improved athletic performance, protection from injury, increased flexibility, increased muscle strength and tone, improved respiration, energy and vitality, and maintaining a balanced metabolism.
Physical benefit of Yoga [2]
Yoga can be very effective in developing surviving skills and reaching a more positive outlook on life. Yoga's incorporation of thought and breathing can help recover a person's mental well-being. According to Dr. Nevins who perform yoga on a daily basis yoga practice creates mental clarity and calmness; increases body awareness; relieves chronic stress patterns; relaxes the mind centers attention and sharpens concentration. In the below picture summarized the mental benefits of yoga.
Mental Benefits of Yoga [3]
In fact, the importance of yoga is increasing day by day all over the world and also the use of yoga bags and mats demand to increase rapidly.so we decide to write the article of good quality yoga bags and mats for Our clients and customers to easy understand regarding these products.
Yoga Mat carry bag with multi-functional pockets
Yoga mat carry bag is made of Canvas material with high quality fabrics. The size of this bag is eight 75cm, width 16cm. It is very effective to use carrying yoga mat or fitness stuff. Yoga mat carry bag has many fashionable and beautiful colors which available with clear print. It has many printing styles which shown in the below picture.
Different styles of yoga mat carry Bag
It has a good quality strap and adjustable on the shoulder which makes accessing and carrying convenient and relaxes. It is designed with side pack reflective zipper which makes this bag safer at the night. Many multifunctional practical pockets of this bag are very useful in practical life such as keys, cell phone, and other essentials. This bag can use male and female. The details of Yoga mat carry bag shown in below pictures.
Product display and Features
Yoga Mat Shoulder bag
Yoga mat shoulder bag is made very simple for your practice and you don't need to pack and carry your yoga belongings from the studio. It is very convenient to use just slide your gear and go. It made of 8oz cotton canvas material with 30 inches long and 13 inches wide. It is fit for common types of yoga mats which are available in markets. This kind of bag specially crafted to carry yoga mats easy and relax, and it is a shoulder strap tote bag. It is consisting of one piece, without buckles, and fatteners.
Yoga Mat Shoulder bag
Yoga mat shoulder bag has one large pocket which can be used for a water bottle, sandals, and towel, and also have one small interior pocket for wallet, mobile and keys. This type of bag can use for many purposes like as shopping bag, beach trips bag, reusable grocery bag, gym bag, yoga bag and many more.
Product display
Yoga mat bag waterproof with functional storage pocket
Yoga mat bag is made of nylon (snowflake imported fabric) which has special water-resistant property. Durable water-resistant fabric protects your costly belongings during rainy weather. The design of this bag is consisting of double zip closure, sturdy and smooth. This type of bag is fit for many yoga mats which are consists of up to 10mm thickness. It has a storage pocket which is perfect for yoga towels, wallets, cell phones, and other essentials. The dimensions of this bag are 72 and 84 cm length,14 cm in width. The weight of this bag is 0.45kg.
Yoga mat bag waterproof with functional storage pocket
In the below picture can see the product display and features which makes this bag very attractive and useful for many purposes.
Product details and Features
 Non-slip Yoga Mats Tear Resistant
The thickness of this yoga mat is 10mm and it is made of Nitrile butadiene rubber (NBR). The size of this mat is 183*61*1cm. It has non-slipping characteristics and also with good tear resistant. The basic function of this mat using for yoga but it can also use for many others purposes such as slimming mat, camping mat, bodybuilding mat, and so on. Non-slip Yoga Mat has many extraordinary features which make this mat unique as compared to common yoga mats. It has with edge cover, Anti tearing -Non-toxic, waterproof, and high density.
10mm Thickened Non-slip Yoga Mats Tear Resistant
It is suitable for all kind people. Th package content is consisting of 1pc yoga mat, 1pc strap and 1pc package bag.
Product detail and Features
The durability of this yoga mat is excellent and available is many colors without fading colors.
It is multi-functional yoga mat can used for many other sports activities.
Easy washing and more hygienic
Waterproof can prevent bacteria from breeding
Anti-skid new technology
Environmental Tasteless compliance with European standards
Yoga Mat with different Colors
Easy Washing
Package Contents