Pros and Cons of Backpack Duffle Bags or Traditional Backpacks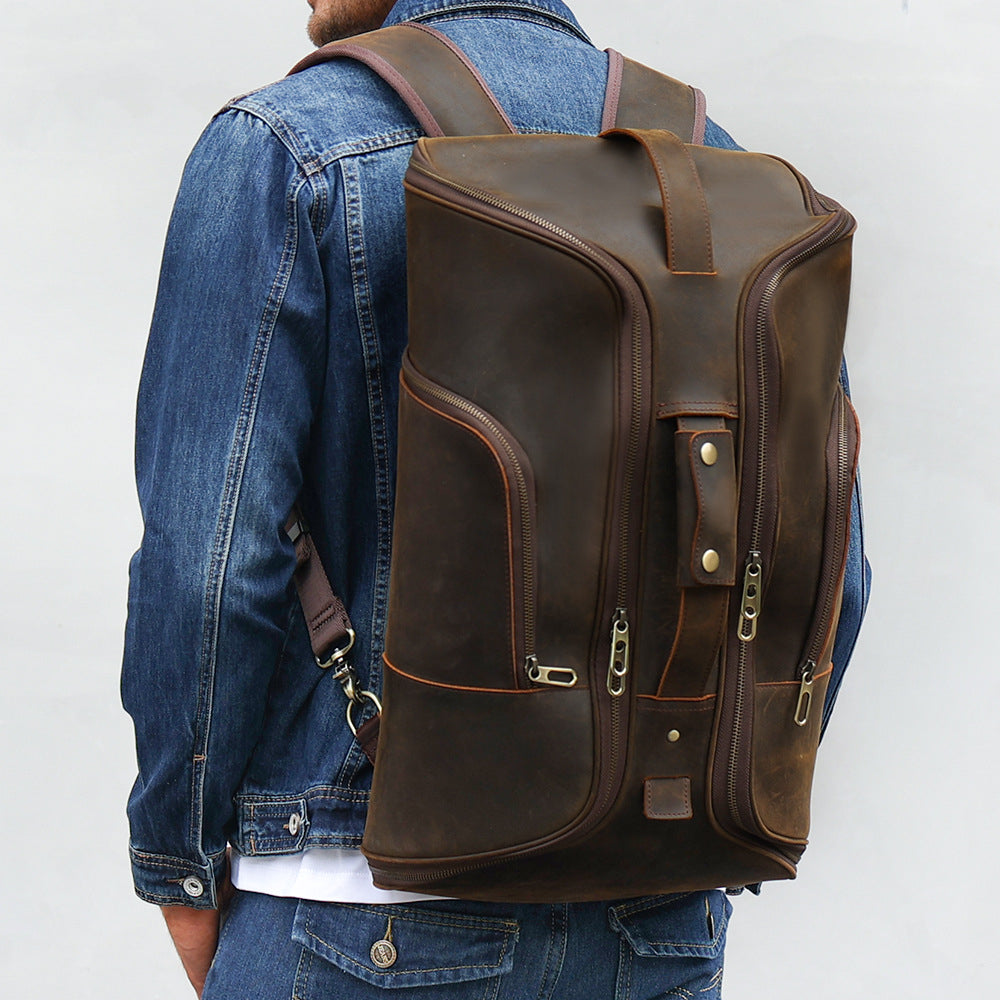 Introduction
When it comes to choosing the ideal travel companion for your adventures, the debate between backpack duffle bags and traditional backpacks is a common dilemma. Both options have their merits and drawbacks, and understanding them will help you make an informed decision based on your specific needs and preferences.
Understanding Backpack Duffle Bags
Backpack duffle bags offer a unique blend of features, combining the best of both duffle bags and backpacks. They provide multiple carrying options, including backpack straps and traditional duffle handles, making them versatile for various travel scenarios.
Pros of Backpack Duffle Bags
Versatility: The ability to switch between backpack and duffle bag modes offers unmatched versatility for different types of trips.
Easy Access: Many backpack duffle bags feature large U-shaped openings, allowing for quick and organized packing and easy access to your belongings.
Mixed Travel: Whether you're hopping on a plane, going on a road trip, or heading to the gym, these bags adapt seamlessly to different situations.
Cons of Backpack Duffle Bags
Comfort: While backpack duffle bags offer versatility, they may not provide the same level of comfort and ergonomic support as specialized backpacks during extended use.
Weight Distribution: Carrying a duffle bag on your back can be less balanced than a traditional backpack, especially when navigating uneven terrains.
Understanding Traditional Backpacks
Traditional backpacks are time-tested and reliable, designed with a focus on ergonomic support and weight distribution for prolonged use during outdoor adventures.
Pros of Traditional Backpacks
Ergonomics: Specialized designs provide superior comfort, ensuring your back and shoulders stay comfortable even during extended hikes.
Streamlined and Lightweight: Traditional backpacks are generally designed to be lightweight and streamlined, allowing for easy movement and agility.
Ideal for Hiking: Many traditional backpacks come with specialized features such as hydration pockets and attachment points for trekking poles, making them perfect for hiking and trekking adventures.
Cons of Traditional Backpacks
Limited Carrying Options: Unlike backpack duffle bags, traditional backpacks may not offer alternative carrying options like duffle handles.
Less Accessible: Accessing items in a traditional top-loading backpack may require more effort compared to the U-shaped openings of duffle bags.
Comparison between Backpack Duffle Bags and Traditional Backpacks
Comparing these two types of backpacks will help you understand which one suits your needs best. Consider the following factors:
Factors to Consider for Making the Right Choice
Comfort and Ergonomics: Assess the level of support and comfort needed for your trips.
Capacity and Organization: Determine the right size and organization features for your belongings.
Versatility and Adaptability: Consider the variety of travel scenarios you encounter regularly.
Durability and Longevity: Evaluate the materials and build quality for long-lasting use.
Style and Aesthetics: Choose a design that resonates with your personal style and preferences.
Budget and Cost: Factor in your budget when making the final decision.
Conclusion
In conclusion, both backpack duffle bags and traditional backpacks have their own set of advantages and drawbacks. The decision ultimately comes down to your specific travel needs and preferences. Consider the outlined factors and weigh the pros and cons carefully before making your choice.