How to Choose the Perfect Waxed Canvas Backpack for Your Lifestyle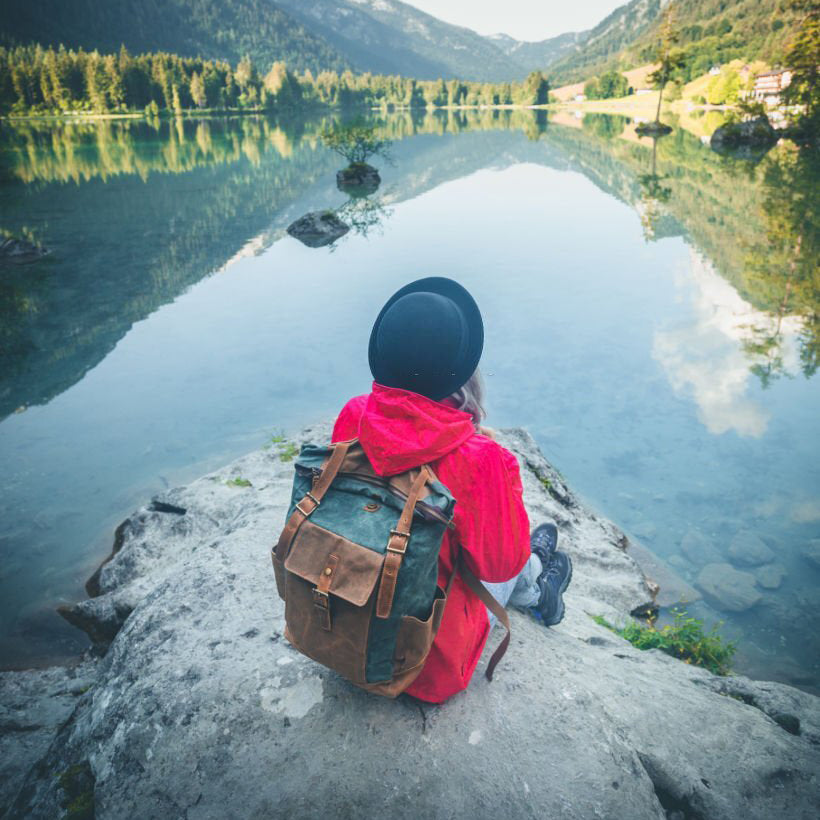 When you're looking for the perfect backpack, you'll come across a variety of materials, designs, and sizes. But if you're looking for something that's durable, stylish, and will stand the test of time, then you may want to consider a waxed canvas backpack. Waxed canvas backpacks have been around for centuries, and they've become increasingly popular in recent years. They are made with a unique blend of wax, oil, and fabric that make them incredibly durable and water-resistant. Plus, they come in a variety of styles and sizes, so you can find one that fits your lifestyle perfectly.

But how do you know which waxed canvas backpack is the right one for you? Here are some tips to help you choose the perfect waxed canvas backpack for your lifestyle.

1. Consider Your Needs

The first thing to consider when choosing a waxed canvas backpack is your own needs and what you plan to use the backpack for. Do you need something that's lightweight and easy to carry, or something that can hold a lot of weight and has plenty of storage space? Are you looking for something stylish or something more utilitarian? Ask yourself these questions and narrow down your options based on what you need.

2. Think About Your Budget

When it comes to waxed canvas backpacks, there are a wide range of prices. So, it's important to consider your budget when making your purchase. Do some research and read reviews to get an idea of the quality and features that come with different price points. That way, you can make sure you're getting the most bang for your buck.

3. Look for Quality Materials

When shopping for a waxed canvas backpack, look for a quality material that is durable and will last for years. The best waxed canvas backpacks are made from heavy-duty materials that are designed to stand up to wear and tear. Look for a backpack made from thick canvas or nylon, as these materials are more resistant to water and abrasion.

4. Choose the Right Size

When choosing a waxed canvas backpack, you'll need to consider the size. Look for something that is not too big or too small, as this can make a big difference when it comes to comfort and convenience. Consider whether you'll be using your backpack for everyday use or for more intense activities like hiking or camping. This will help you determine the size that will work best for you.

5. Select the Right Features

Another important factor to consider when choosing a waxed canvas backpack is the features. Look for a backpack with multiple compartments that are well-organized and easy to access. Make sure there is plenty of space for all your gear and look for adjustable straps for added comfort. You may also want to consider a backpack with a laptop sleeve or a USB port for added convenience.

6. Warranty

A warranty can provide peace of mind in case of any issues with the backpack. Look for a backpack that comes with a warranty or return policy.

7. Brand Reputation

Research the brand of the backpack and read customer reviews to ensure the backpack is of high quality and meets your needs.

8. Comfort

A comfortable backpack is essential for daily use. Look for a backpack with adjustable straps, a padded back panel, and enough room to carry your belongings without feeling weighed down.

Choosing the perfect waxed canvas backpack for your lifestyle doesn't have to be difficult. With the right research and preparation, you can find the perfect backpack that is both stylish and functional. Keep these tips in mind and you'll be sure to find the perfect waxed canvas backpack for your lifestyle.

In conclusion

Selecting the perfect waxed canvas backpack requires finding the right balance between style, functionality, and affordability. Consider the purpose, material, comfort, style, brand reputation, price, and warranty when making your decision. With these factors in mind, you will be able to find the perfect waxed canvas backpack to match your lifestyle.