Embossing vs. Engraving: Which is Right for You?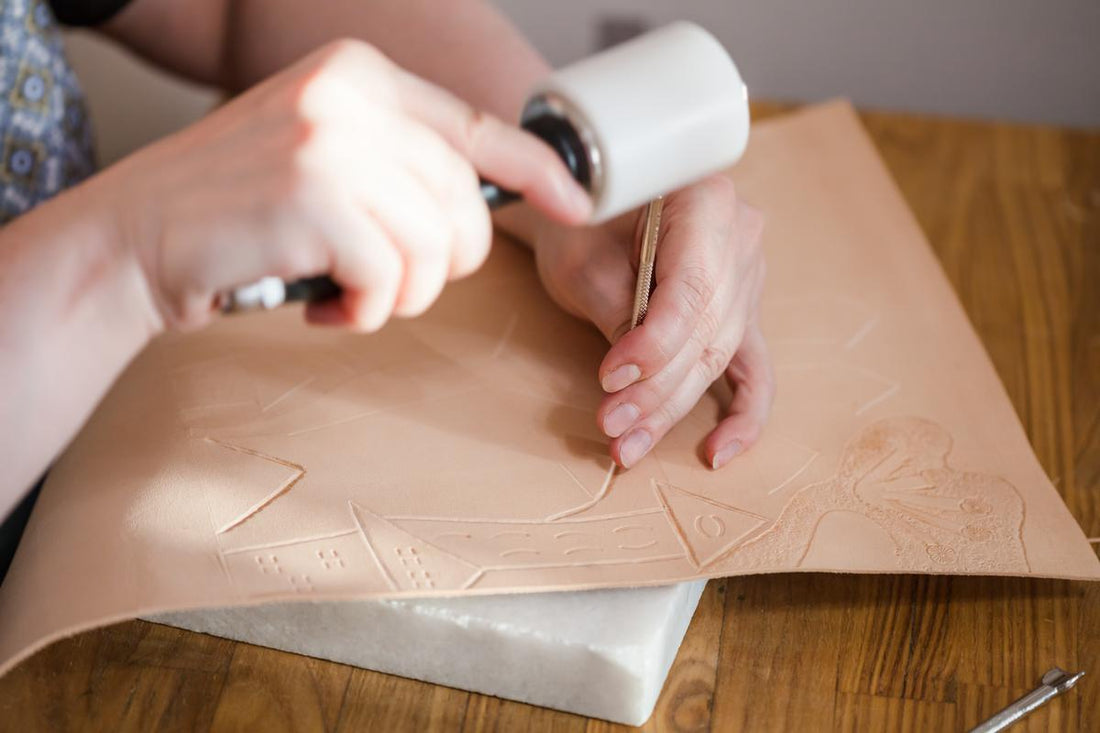 Embarking on a journey to personalize your possessions can be a thrilling experience. It's a chance to make your mark, quite literally, on everyday items. Two popular techniques for adding a personal touch to items like jewelry, stationery, and more are embossing and engraving. In this comprehensive guide, we'll delve into the world of embossing vs. engraving to help you determine which technique is right for you.
Embossing: Adding Dimension and Texture
Embossing is a technique that involves creating raised patterns or designs on a surface. It's commonly used for adding texture and visual appeal to items like leather products, paper, and even business cards. The process typically begins with a die, which is a metal stamp that is pressed into the material, leaving a raised impression.
Embossing is an excellent choice if you:
Prefer a tactile experience: The raised patterns are not only visually appealing but also provide a delightful tactile experience when touched.

Want to make an impression: Embossed designs stand out and make a bold statement. They are ideal for logos and branding.

Desire versatility: Embossing works well on various materials, including paper, leather, and even fabrics.
Engraving: Precision and Permanence
Engraving, on the other hand, is a technique that involves removing material from a surface to create indented designs or inscriptions. It's known for its precision and durability, making it a popular choice for jewelry, trophies, and personalized gifts. Engraved items often have a timeless quality.
Consider engraving if you:
Value longevity: Engraved items are incredibly durable, and the designs won't fade or wear off over time.

Appreciate fine details: Engraving allows for intricate and highly detailed designs, making it suitable for jewelry and keepsakes.

Seek a classic aesthetic: Engraved items have a timeless and elegant appearance that never goes out of style.
Frequently Asked Questions
To provide you with more clarity, here are some frequently asked questions about embossing and engraving:
| FAQs | Answers |
| --- | --- |
| 1. What is the cost difference between embossing and engraving? | The cost can vary depending on the complexity of the design, but generally, engraving tends to be slightly more expensive due to its precision. |
| 2. Can I emboss or engrave on any material? | While both techniques are versatile, some materials may be better suited for one over the other. Consult with a professional for guidance. |
| 3. How long does it take to emboss or engrave an item? | The time required depends on the size and intricacy of the design. Simple designs may be completed quickly, while intricate ones may take longer. |
| 4. Can I personalize my wedding ring with engraving? | Absolutely! Engraving is a popular choice for adding personal messages or dates to wedding rings, creating cherished keepsakes. |
| 5. Will an embossed design fade over time? | With proper care, embossed designs can last a long time without fading. Avoid excessive rubbing or exposure to harsh elements to preserve them. |
Conclusion
In the age-old debate of embossing vs. engraving, the right choice ultimately depends on your preferences, the intended use of the item, and your budget. Embossing offers tactile elegance and versatility, while engraving provides enduring precision and a timeless aesthetic.
When you're ready to add a personal touch to your belongings, consider the experienced artisans at Woosir.com. Our personalized backpacks and accessories service is second to none. With Woosir, you can trust that your cherished items will be expertly crafted to meet your exact specifications.
By choosing Woosir, you benefit from:
Quality Craftsmanship: Our skilled artisans ensure that each item is crafted with precision and care.

Unique Personalization: Whether it's a backpack or a wallet, we make it uniquely yours with the personalization of your choice.

Lasting Memories: Your personalized items from Woosir will carry sentimental value for years to come.
We understand the importance of creating items that hold a special place in your heart. So, when it comes to personalized backpacks and accessories, trust Woosir to deliver excellence.