Canvas Backpacks: Durable and Stylish for Every Occasion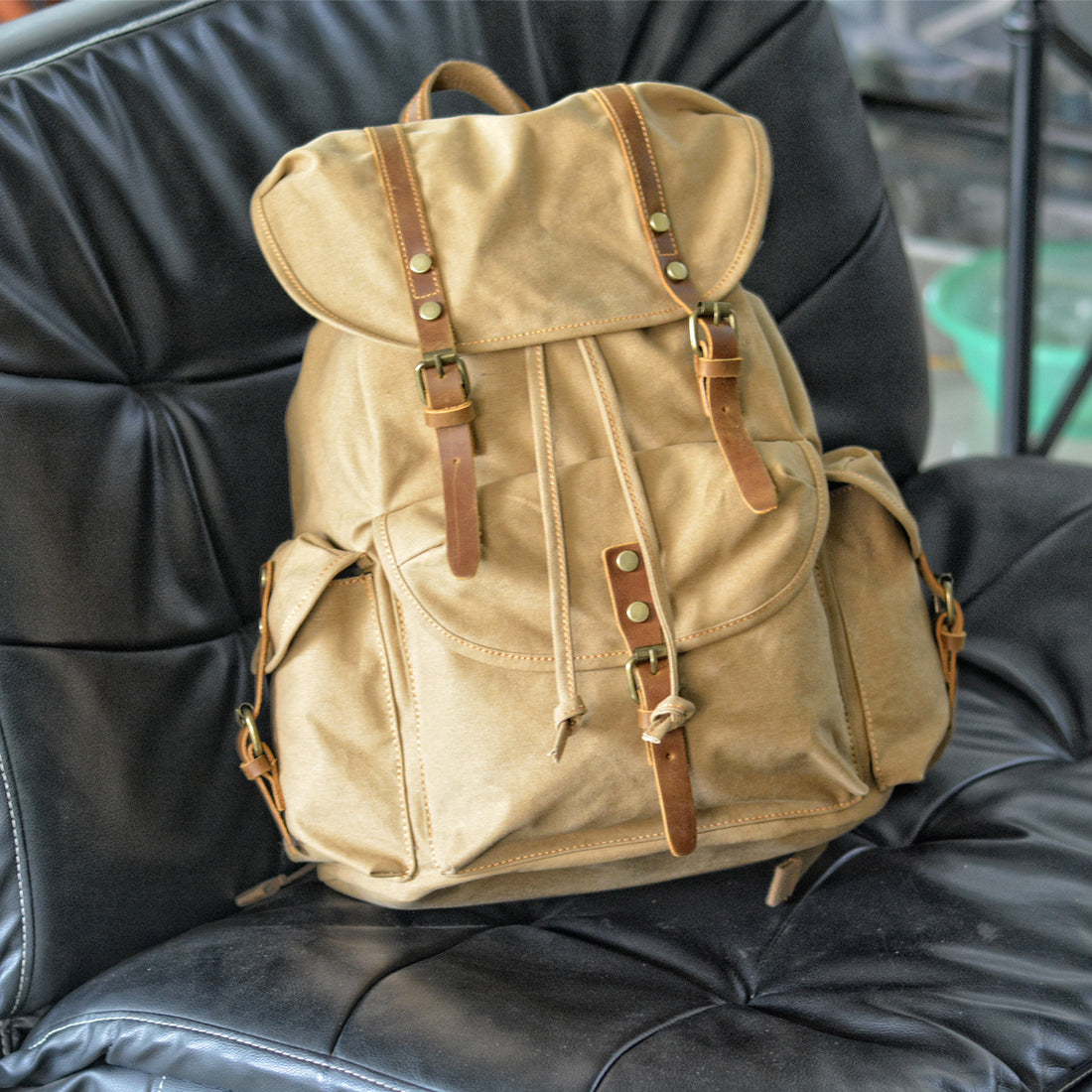 When it comes to choosing a backpack, many people opt for a canvas backpack due to its durability and style. Canvas knapsacks are perfect for both everyday use and for outdoor activities, providing ample space for carrying all your essentials.
Durability of Canvas Backpacks
One of the main advantages of canvas backpacks is their durability. Canvas is a strong and sturdy material that can withstand the wear and tear of daily use. It is also water-resistant, which makes it ideal for outdoor activities such as hiking or camping. The straps and zippers of a canvas backpack are also built to last, ensuring that your backpack will be a reliable companion for years to come.
Style of Canvas Backpacks
Another great thing about canvas backpacks is that they come in a variety of styles, making them suitable for both men and women. Whether you're looking for a classic look or something more trendy, there's a canvas backpack out there that will suit your style. Some canvas backpacks even come with leather accents, adding a touch of elegance to the overall look.
Versatility of Canvas Backpacks
Canvas backpacks are not just limited to outdoor activities. They are also suitable for everyday use, such as carrying books or a laptop to school or work. Many canvas backpacks have a variety of compartments, making it easy to organize and access your belongings. Some backpacks even have a separate compartment for your laptop or tablet, providing extra protection for your electronic devices.
Care for Canvas Backpacks
One of the most important things to remember when caring for your canvas backpack is to keep it clean. Canvas is a durable material, but it can be easily stained, so it's important to wipe it down regularly to remove any dirt or grime. If your backpack gets wet, be sure to dry it out completely before storing it.
Conclusion
Canvas backpacks are a great choice for anyone looking for a durable and stylish backpack that can be used for both everyday use and outdoor activities. With a variety of styles and features, there's a canvas backpack out there for everyone. With proper care, your canvas backpack will be a reliable companion for many years to come.