Camera Bag Backpack: An Essential In Your Life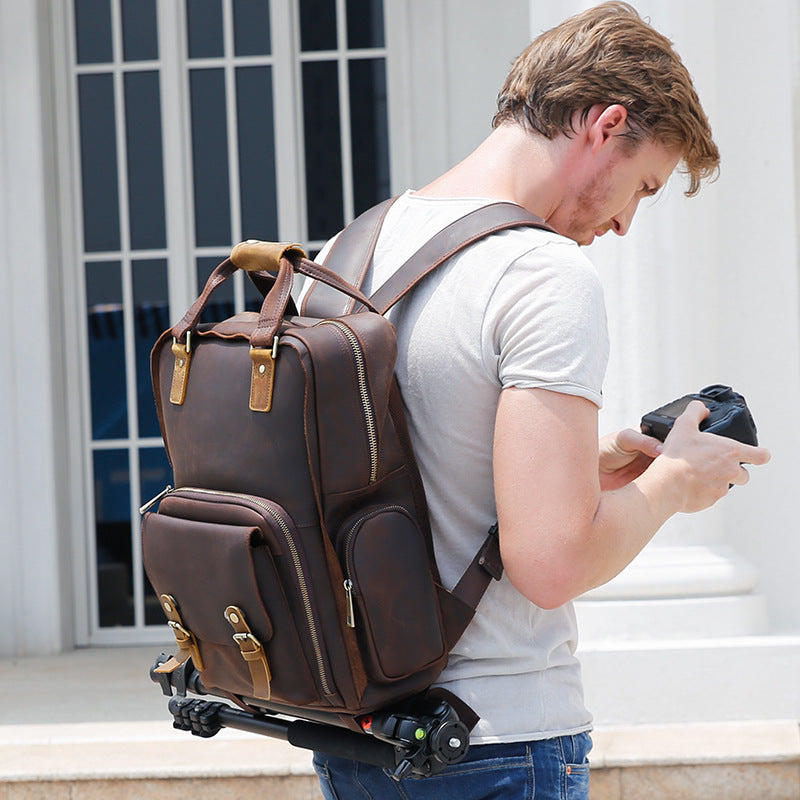 For those fleeting photo opportunities, such as a dolphin that just surfaced out of water or a passing train, you want to be able to quickly access your camera. This necessitates the use of a camera backpack that is both convenient to use and safe for your camera.
Choosing the best camera bag for women
To begin, decide on the style of travel camera bag you desire. Here's what to keep an eye out for:
Camera bag vs. camera backpack
Your first major decision is between a shoulder bag and a travel camera backpack, and only you can make it.
A camera shoulder bag is becoming more common, and you can carry one while also carrying a backpack full of clothes and essentials on your back. A shoulder bag is the best choice if you plan to go backpacking.
If, on the other hand, your camera is your primary piece of carry-on luggage or you plan to go hiking with it, you should consider investing in a camera bag for backpack.
The right camera backpack for travelling keeps your hands free, gives you more mobility, and can usually hold a couple of other necessities as well.
Texture
You have two options: soft or hard, and we suggest you always opt for hard. After all, you're taking care of your camera and lenses, aren't you? Their protection will be only provided by a sturdy and hard travel camera as it is possible that your camera could be destroyed if it is dropped or knocked if you use a camera bag backpack with a soft texture.
Your camera will be safe in a hard camera bag.
Adaptability
When you use a modular camera bag, you don't have to buy a variety of different camera bags in order to carry all of your gear.
Camera bags, on the other hand, make it easier to keep your gear in order and more accessible than a camera backpack. the best camera bags have separate compartments that can be easily accessed.
With this in mind, consider Woosir Genuine Leather Camera Bag Small Vintage Travel as it is not only beautiful but also incredible convenient when it comes to accessibility.
Bonus tip: A good camera bag must also allow you to carry additional equipment, such as a tripod, on the outside of the bag.
Storage space
In addition to your camera, an excellent travel camera backpack will have room for your phone and purse; perhaps even a tablet or two. The same should be true for a good camera bag.
In addition to serving as a safe space for your camera, a camera bag can be used as a handbag or a daypack. Even though it's an additional necessity, your camera shouldn't necessitate the use of a second bag.
Price
If you're shopping for a women's camera bag, the most important consideration is usually going to be it's price.
So if you're on the look out for a long-term investment piece, save up for a genuine high-quality leather camera bag as it is not only durable but also environmentally friendly, and saves you a ton of money in the long run!