5 BEST Vintage Leather Backpacks of 2023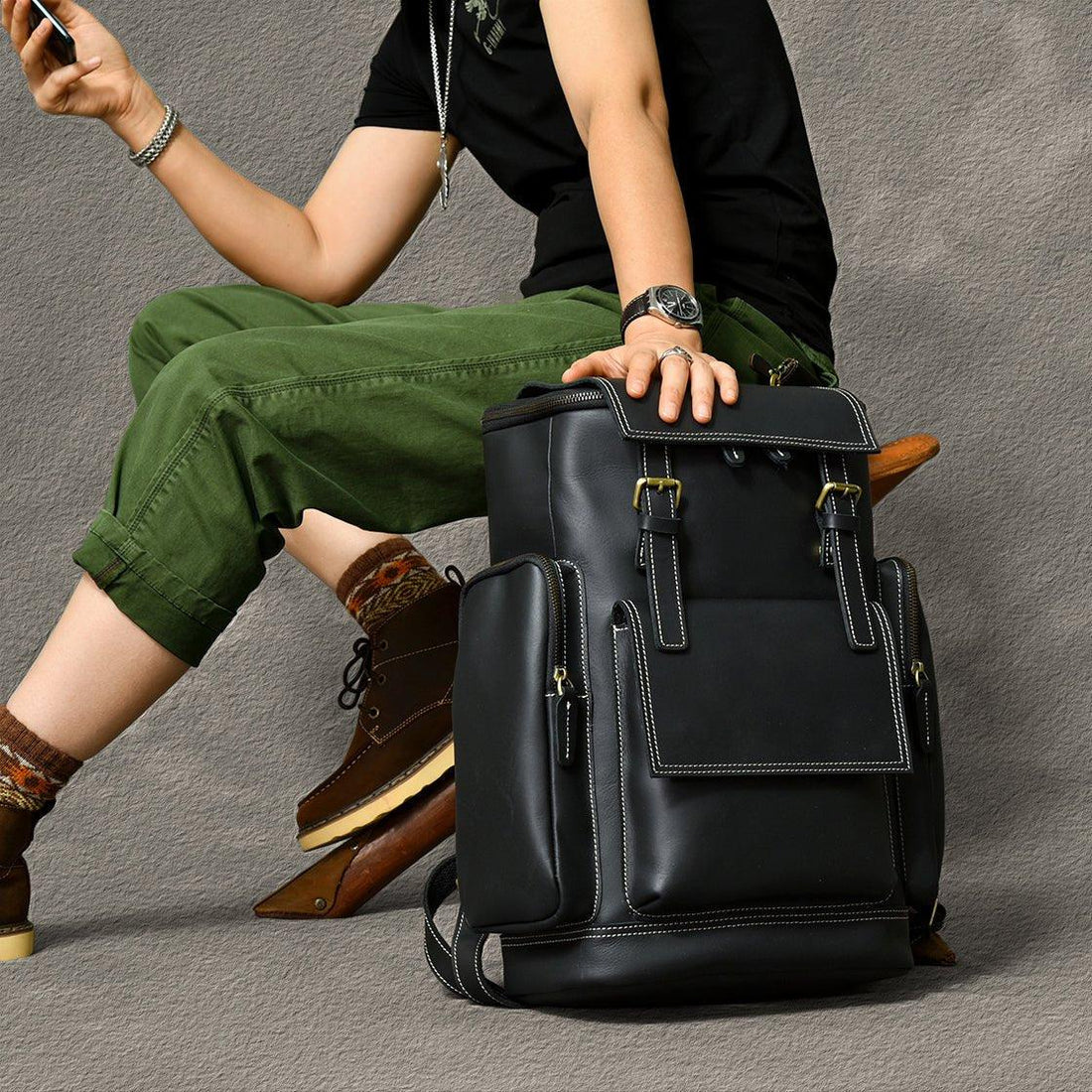 It's no secret that leather backpacks are all the rage right now. Everyone from students to executives is sporting them as a chic and convenient way to carry their belongings. But with so many different brands and styles on the market, it can be tough to know which one is right for you.
That's why we've put together this list of the five best leather backpacks of 2023. Whether you're looking for a sophisticated option for work or a more laid-back style for weekends, we've got you covered.
The Woosir Women Men Genuine Leather Vintage Backpack is perfect for those who are looking for a sophisticated and stylish option. This backpack is made of high-quality buffalo leather and features a drawstring closure and buckle. It's also padded for extra comfort and has adjustable shoulder straps.
This backpack is a great choice for work, school, or travel. It's also perfect for carrying your laptop, books, and other essentials. The size is generous enough to fit everything you need but not so large that it becomes cumbersome.
The Woosir Mens Leather Backpack is very durable and made of genuine leather. It has a main compartment, two front pockets, a laptop compartment, an interior zipper pocket, two slot pockets, two side pockets, and a back hidden zipper pocket. The backpack also has four rivets at the bottom for added durability.
The shoulder straps are thick and padded for comfort, and the backpack has a trolley sleeve design. The backpack is also adjustable to fit different body sizes. It is available in dark brown and light brown colors.
This handmade backpack by Woosir is one of the best leather backpacks you can find in the market. It's made of high-quality PU leather and features a retro beetle design that makes it stand out from other bags. The bag is also water-resistant and has multiple compartments for your belongings.
The removal shoulder strap is also a nice touch, and it's comfortable to wear even when the bag is full. It is a great choice for students, professionals, or anyone who wants a stylish and durable backpack.
It is often important to make a good first impression in a professional setting. This is why the Woosir Genuine Leather 15.6" Laptop Backpack is one of the best leather backpacks on the market. It looks not only sleek and stylish but also large enough to fit everything you need for a busy day at work.
The backpack features a padded laptop sleeve that can accommodate laptops up to 15.6 inches and a separate tablet sleeve. There are also multiple pockets for storing smaller items, such as your phone, pens, and business cards.
Look no further than the Woosir Premium Large Leather Backpack. This backpack is made from 100% crazy horse leather and features a spacious interior with multiple compartments, pockets, and a padded laptop sleeve. The backpack also has a padded back panel and straps for added comfort and comes in various colors to choose from.
Bottom Line
If you are looking for a quality leather backpack that will last you for years to come, then any of the options on our list would be a great choice. We've compiled a list of the five best leather backpacks based on durability, style, and function.
So, whether you are looking for a backpack to take on your next big adventure or just need a new everyday bag, one of these leather backpacks is sure to fit the bill.